Greeting from the CEO
A Welcome Message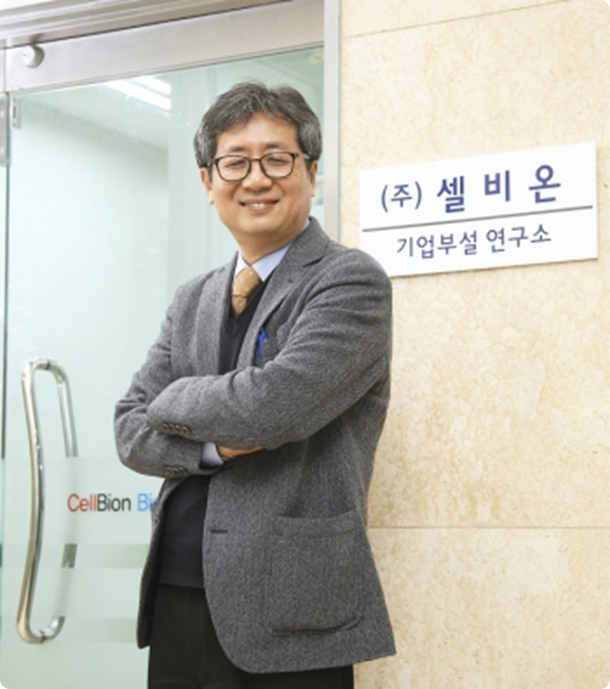 Dear Visitors,

Welcome to CellBion, a pioneering pharmaceutical company with a specialization in radiopharmaceuticals and radioligand therapy. As the CEO, I am proud to lead a team of dedicated professionals who share a common vision to enhance the quality of life for patients worldwide through technological innovation and groundbreaking clinical research.

At CellBion, we understand the immense responsibility that comes with addressing the unmet needs of patients. For this reason, we persistently focus on advancing the development of innovative nuclear medicines and spearheading groundbreaking clinical trials. Our modern, GMP-certified production facility guarantees the highest quality standards for both clinical trial drugs and radiopharmaceutical cold kits, enabling us to consistently surpass the expectations of healthcare professionals and patients in delivering exceptional medical solutions.

Our team's unwavering dedication to research and innovation has positioned CellBion at the forefront of the radiopharmaceutical industry. As we continue to explore new frontiers in radioligand therapy, we remain true to our founding philosophy of improving lives through scientific discovery.

Thank you for taking the time to visit our website and learn about the work we do at CellBion. I invite you to explore our mission, pipeline, partnerships, and the talented team that drives our success. Together, we are proud to contribute to the evolution of healthcare by relentlessly pursuing innovation in the realm of radiopharmaceuticals.

Warm Regards,
Kweon Kim Ph.D.
CEO, CellBion